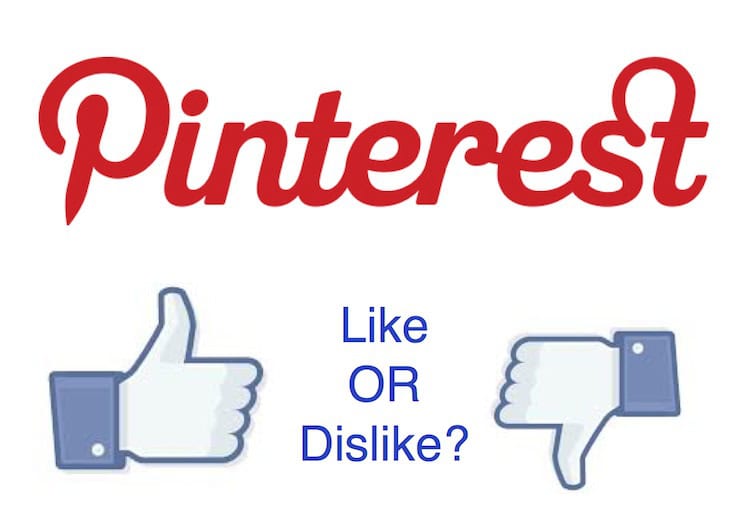 I enjoy using Pinterest.  It is a great tool for getting ideas for lesson plans and for random fun ideas for my own personal life.  Do you use Pinterest?  What are the pitfalls of Pinterest?  In this blog post, first I will talk about where I got this idea for a blog post (self-pinning) and then I will talk about some of the reasons I like Pinterest and then some pitfalls of Pinterest.
Self-Pinning:  the act of pinning something you have created either on your own blog or other website.
Mr. E wrote on his Twitter account this:
"Do you "Pin" yourself? I do not. It's on my blog, why would I pin it? Not sure about self pinners? ha ha ha Who am I to judge though? ha!"
I must confess, I am a "self-pinner".  Here are my reasons why:
First of all, if you write a blog, you must want people to read it, right?  Pinterest and Google searches are my number 1 source of blog traffic, by FAR.  When I write a new blog post I will often Pin it to my board, "My Art Teaching Blog."  (Not always, just when I think of it.)  When it's out in the Pinterest world, the audience for who might stumble upon my blog is larger.  For example, a grandma who wants to do some art with her kids who are visiting this weekend or an English teacher who wants to incorporate art.  It's very exciting when I get a comment from someone who just wants to do more art with their kids!   Art is so important and a lot of schools don't even have an art teacher, so if pins of some of my projects inspire a classroom teacher or a parent to be creative with their kids, then that is awesome!  Also, when people visit my blog I often find new blogs and pinners to follow, which means more resources I come across and connections that I make.  And in reality, the pins that are "self-pinned" on my board only make up a very very small percentage of my total pins.  I pin tons and tons of images from lots of sources.
Reasons I like Pinterest
Resources: I have 70 Pinterest boards labeled with topics I am interested in, such as Art Journaling, Children's Art Ideas, Books I've Read, Clay, Cute Gift Ideas and Art Supplies I Want.  Lots of ideas I get from Pinterest.  Many of them will launch an idea I have into a new direction.  There are handouts and teaching tools galore on Pinterest.  To get the most out of your Pinterest boards, I would try to consciously pin and only repin things that you actually would do or use.  I read a lot of blogs and pinning my favorite lesson ideas helps me to be able to find them again later.
Organization:  It's a good way to organize all of your resources for teaching.  If there is a website or video you want to show your kids, Pin it to a board and open it during class.  You can label your boards by grade level or subject area if that helps you stay organized.
Easy to Use:  It is easy to search for things you are looking for, the images are beautiful and the whole site is set up fairly intuitively.  Get the "Pin it" button for your toolbar browser to make it simple to pin from any website.
Listmaking: You can use it to make lists.  For example, you can create a list of books you've read, art supplies you want to order or artists you want to teach about.
Cute Animals:
I never get tired of looking at cute animal pics.  When I need a happy boost I will look at my cute animal board!  I mean, really, just look at it and you will want to "squeee!"
Pinterest Pitfalls
Copyright Issues:
I have read from several artists that their original image gets pinned and repinned and the source to their blog is somehow lost in that due to careless pinning.  Several of these artists showed photos of how their artwork was stolen and used on products being sold in Etsy shops, fine art print websites and even at Walmart??  Now, of course, anyone could have found images on a Google search as well, but Pinterest seems to exasperate this problem because sometimes the original blog address gets separated.  So when you Pin, make sure the link attached is the one directed to the website you found it at.  Also, I have added a little watermark on my blog pics for that purpose also.  I decided to start adding the watermark (and it is a simple automatic WordPress plugin) because I found one of my student's artworks (yes, the actual photo from my blog) on another lesson plan sharing site by another teacher being passed off as their own lesson.  I was kind of taken aback.  This is not the same as sharing a link to another blog or including another person's project in a "Roundup".  That kind of sharing I encourage!
Time Wasting:  Another pitfall of Pinterest is that you can really just waste a lot of time pinning other people's great ideas instead of using your time to make your own stuff!  Lately I've only been logging on when I am looking for something specific.  For example, the other day I was looking for a good handout on the proportions of the face.  I searched Pinterest and bam! found one within a minute.  I have the little "Pin It" button in my toolbar at the top of my browser so I can Pin things quickly from blogs that I regularly read.
Pinterest Envy:  This is the problem with all social media, in my opinion.  When looking at all the pretty pictures on Pinterest you start to think about how your kid's birthday party is going to have store-bought decorations and cake from a box, how you really haven't gone to the gym lately and how your art is not as good as all the other artworks you see on it (or is that just me?).  Comparison!  Never in the history of the world have humans had as much opportunity to feel inadequate!  You start to forget about why you make art in the first place and how much fun the party will be just to get together with some friends.
So… in conclusion, I will continue to use Pinterest, but my use has gone way down.  In general, I'm just trying to spend time doing other things off line!
What do you think about what I have written?  Share what you think!