I made a new poster for my room.  Every couple of years I tend to tweak my art room rules.  I struggled to come up with an "I" but settled on "Imagine new things!"  I told the kids it's not really a rule, but a reminder.  I was surprised how often I referred to the reminder on the poster.  When a student said, "I like what so and so is doing, can I copy it?" I referred to the "Imagine new things" line on the poster.  The kids seemed to immediately agree and come up with something else when I reminded them of that line.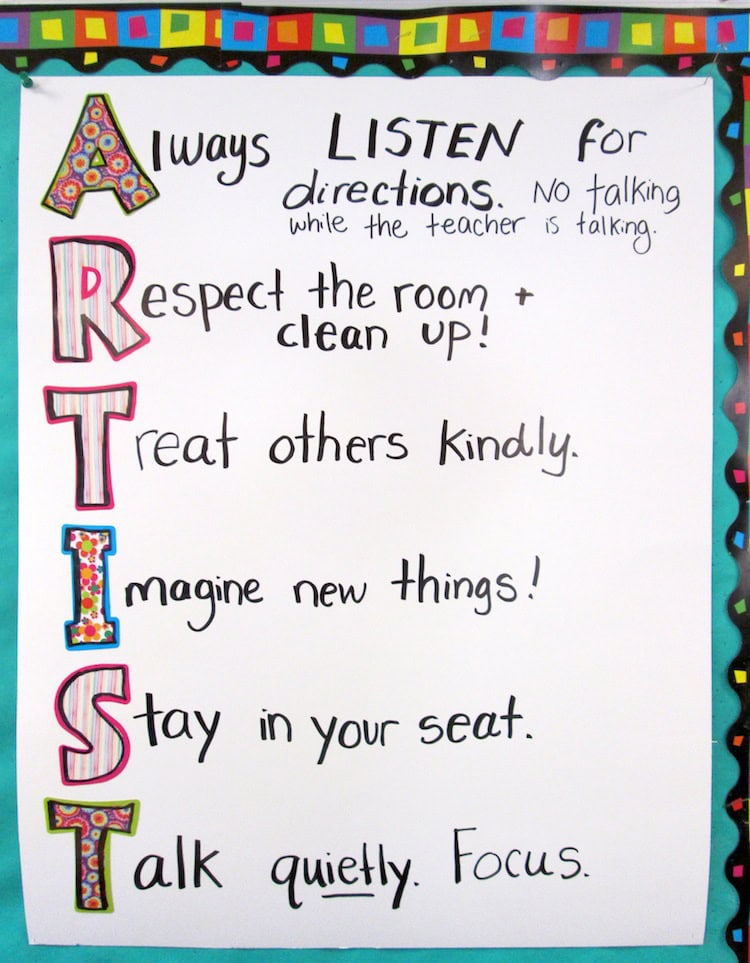 Looking for more ideas on rules for your classroom?  Searching on Pinterest, of course, will give you a lot of ideas!
This summer I bought the book The Classroom Management Secret: And 45 Other Keys to a Well-Behaved Class
.  If you are struggling with how to approach classroom management, this book has a lot of solid, matter-of-fact ideas.  The author also has a website where you can read oodles of his articles on classroom management.