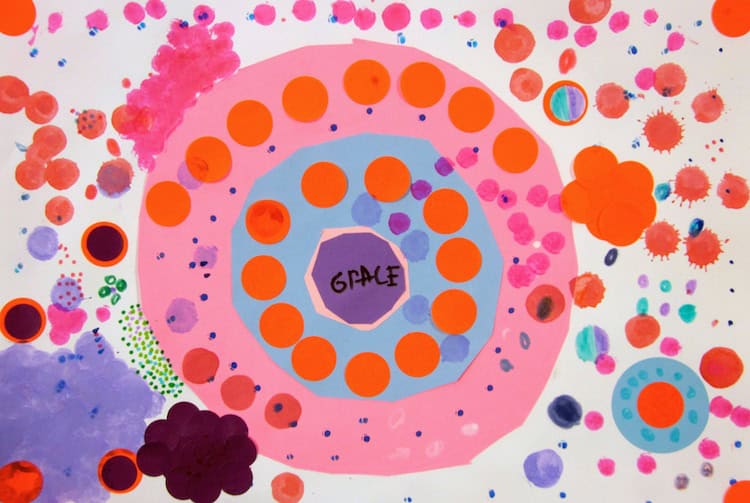 This is one of my favorite lessons and is a great way to start off the year.  Many of you have seen the book The Dot
and this lesson is inspired by that book.
There is a cute animated video from the book that you can see here and there is a whole website about the International Dot Day which is September 15.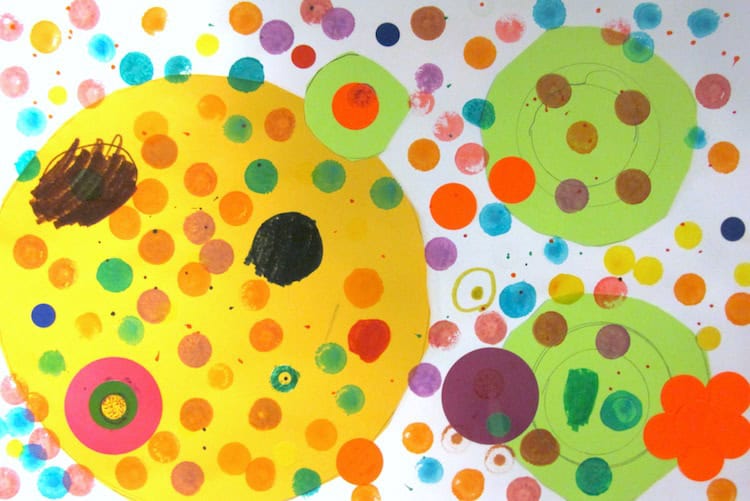 The kindergarteners start by tracing lids on colored paper and cutting out the circles.  They are glued on to paper.  This is a good first project to gauge skill levels for cutting, tracing and gluing.  Emphasize neatness, overlapping and layering.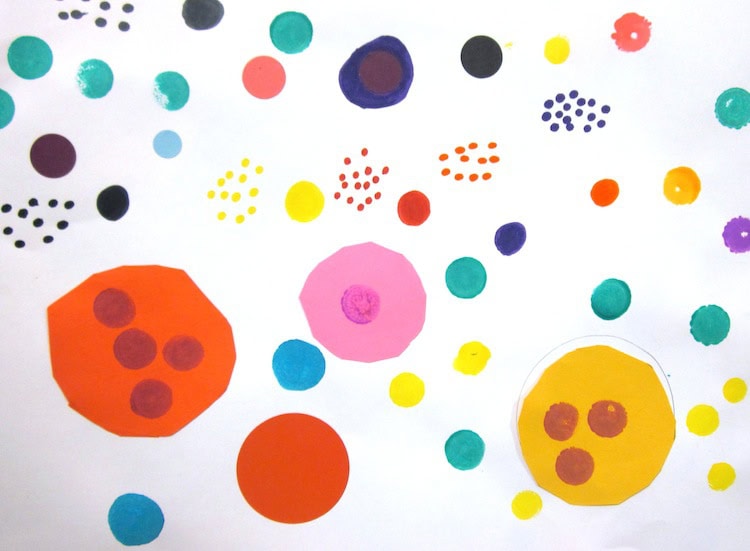 During the next class period, the kindergarteners use markers to add dots to their picture.
Finally, use paint dotters to stamp additional embellishment.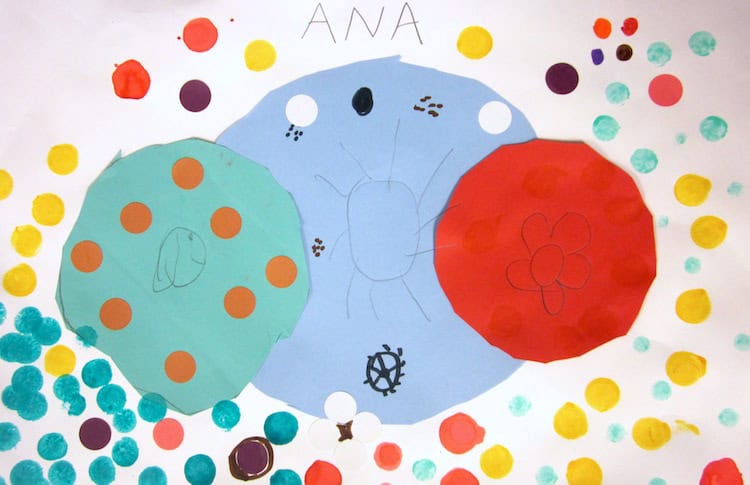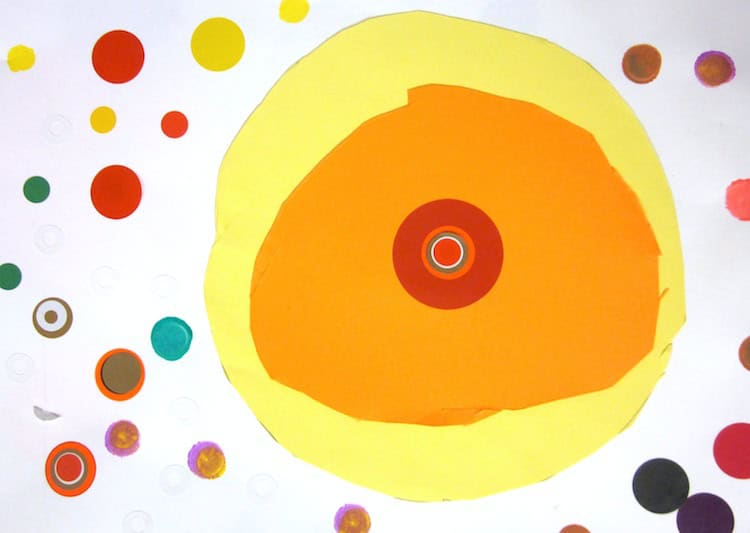 I love how the pictures all turn out so different, even though they are just composed of dots and circles.