I still have some things to share with you from last school year.  Towards the end of the year we had an editorial cartoonist visit our school.  Every year our students draw editorial cartoons as part of the art curriculum.  You can see some of the cartoons my students drew in 2013.
When teaching about editorial cartoons, it is very important to show cartoons from both sides (in the U.S.= Republican/Democrat).  It is also essential that you do not tell students your opinion on the issues, as they can be very controversial and as a teacher you cannot give your political opinions.  Stick to discussing how the editorial cartoonist has depicted ONE viewpoint.  What is that viewpoint?  What might another viewpoint be?
When students make their own cartoons, it is important that everyone is respectful and students know that their opinion matters and people have different viewpoints.  Our school is a private gifted & talented school and the kids are pretty knowledgeable about national/world news.  If you are worried about the political nature of editorial cartoons, you can limit the topics to things such as parental curfews, drugs, materialism.. rather than on people in public office.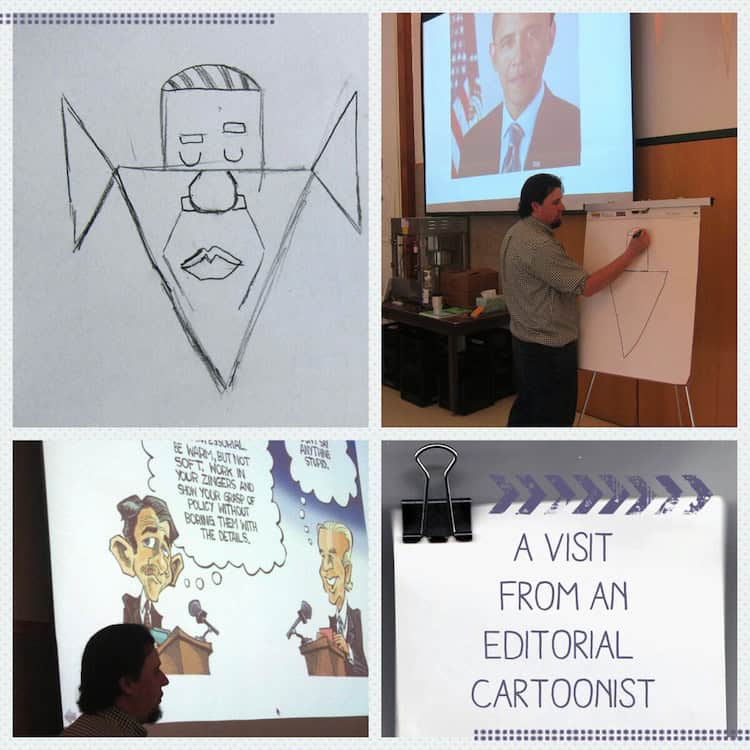 Phil Hands works for the Wisconsin State Journal here in Madison and graciously came to our school to show his cartoons, discuss his process and lead the students in step-by-step cartoon drawings.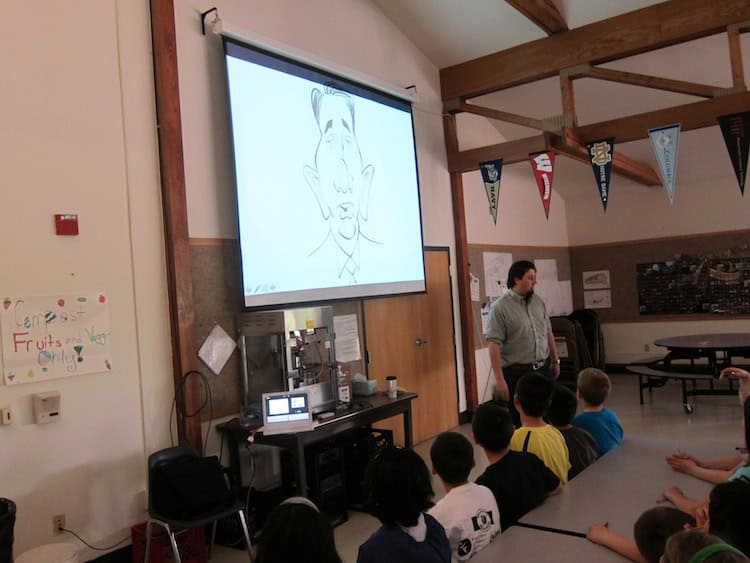 This is Phil talking to our students about how he draws caricatures of politicians.  This is one of Scott Walker, who has been a controversial governor here in Wisconsin.
Editorial cartoons are a wonderful addition to an art curriculum:
They are a bridge between art and social studies.
Cartoons encourage analytical thinking.
It is a way to bring current events into the classroom.
Students will be introduced to analogy, metaphor, stereotypes, symbols, exaggeration, distortion.
Classes can discuss humor and irony.
Point of view and fact vs. opinion are analyzed.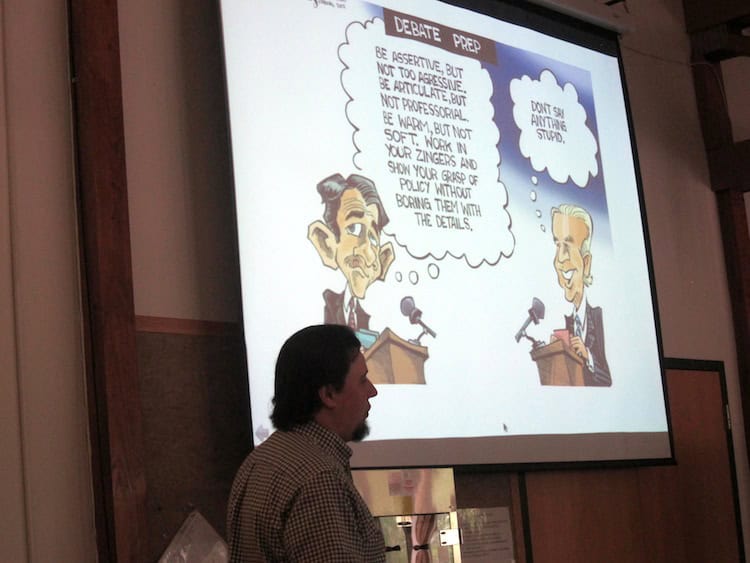 When looking at editorial cartoons, choose ones that you think your students will have some of the background knowledge needed to understand them.  Most of our students (living in the state capitol city) have a basic awareness of what has been going on in state politics of the past couple of years.
Some questions you can ask your students:
1. What do you see?
2.  Who are the people or characters?
3.  What are they saying or thinking?
4.  Do you see any symbols in this cartoon?
5.  What do you think the cartoonist is trying to say?  What is the cartoonist's opinion.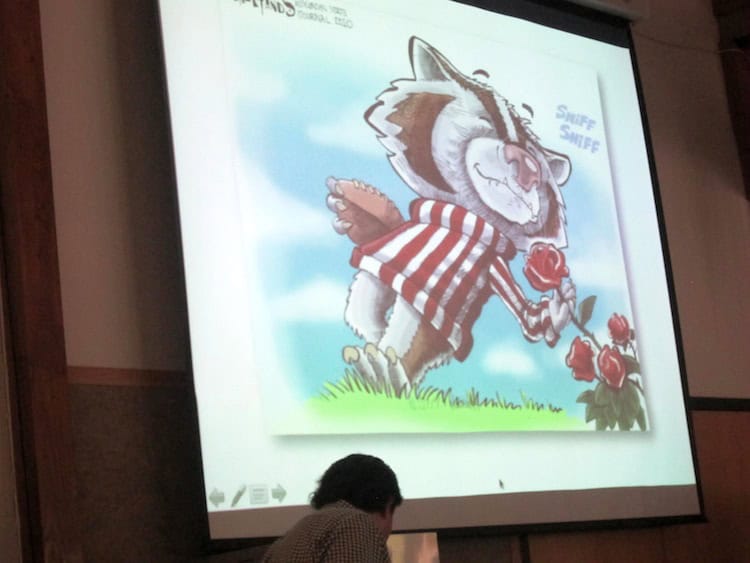 After he gave a presentation about his cartoons, he led the students through simple step-by-step cartoon drawings to get them thinking about how they can put together shapes to make characters.  They drew Frankenstein, a teddy bear and Obama.