We recently finished a mobile that will soon hang in our window wells in the hallway.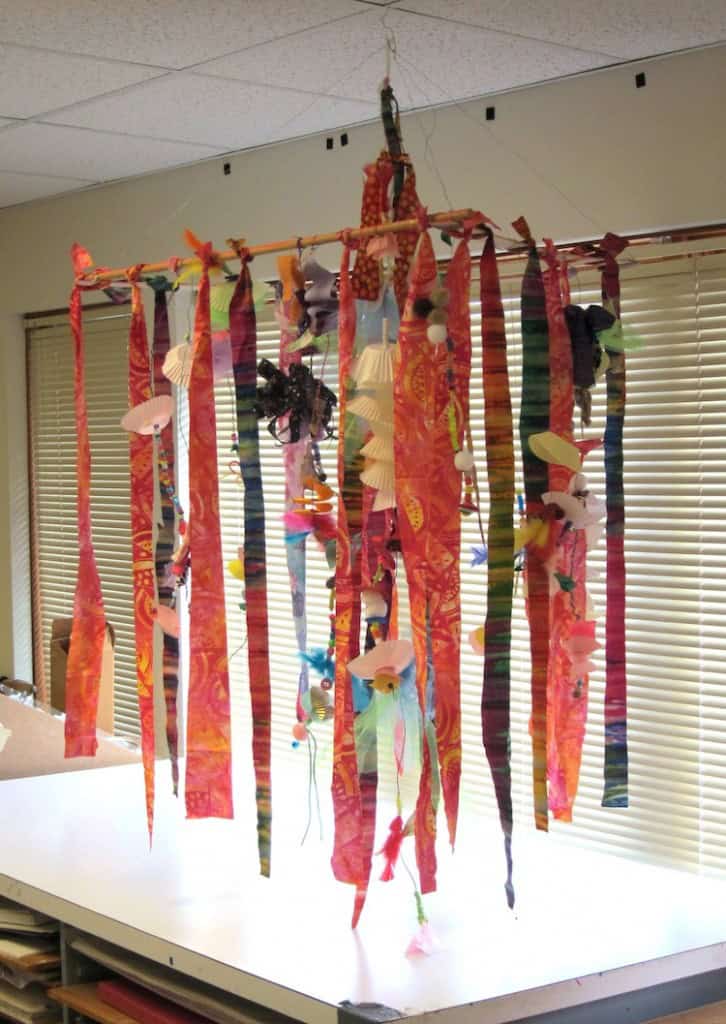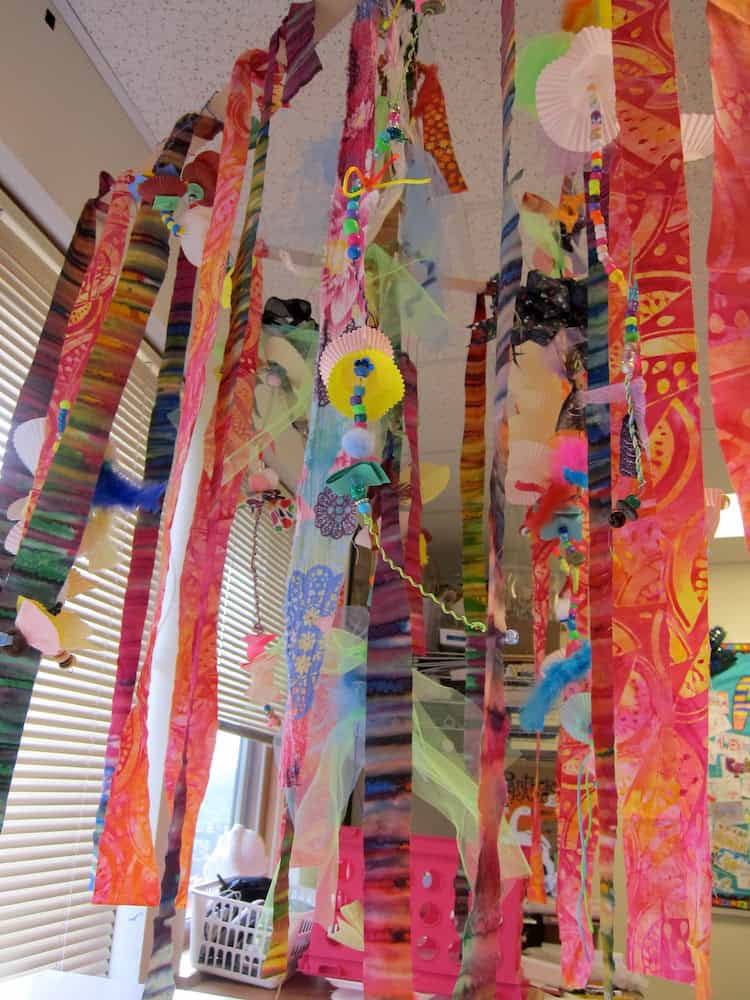 Third, fourth and fifth grade students created single strand mobiles using Twisteez wire, foam pieces, feathers, beads and other random materials.  They made these at the end of the year last year when they had a few extra minutes in class.  I got the idea from the Single Strand Mobile group kit on Nasco.  However, we did not purchase that kit, because I figured I had all of these materials anyways in the art room.  (I do purchase about 75% of our supplies from Nasco.)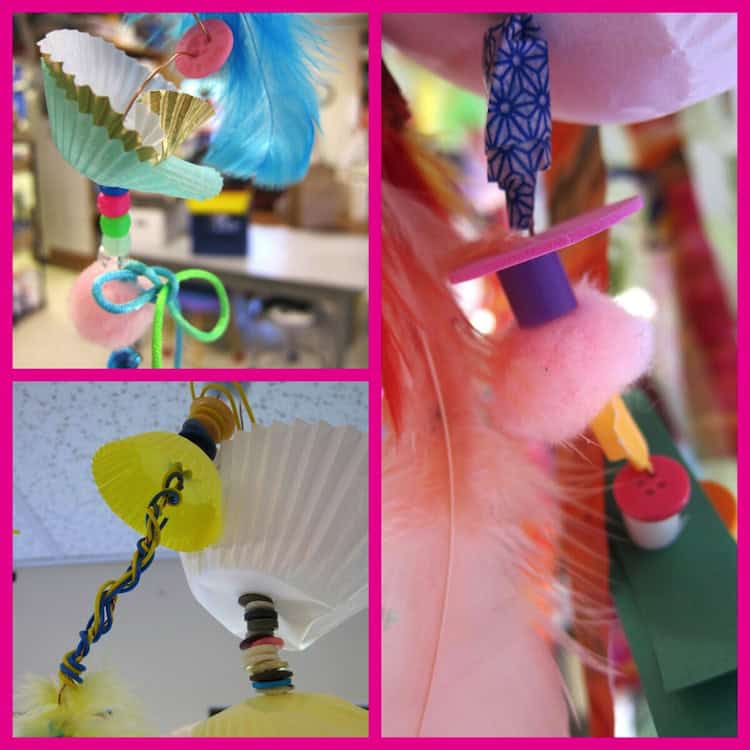 This summer I was researching ways to put together the mobile and I came across this beautiful feather and lace mobile.  I liked the triangular format.  I also really like the sticks.  I just used painted dowel rods, but if I made something like this again, I would probably use sticks from trees.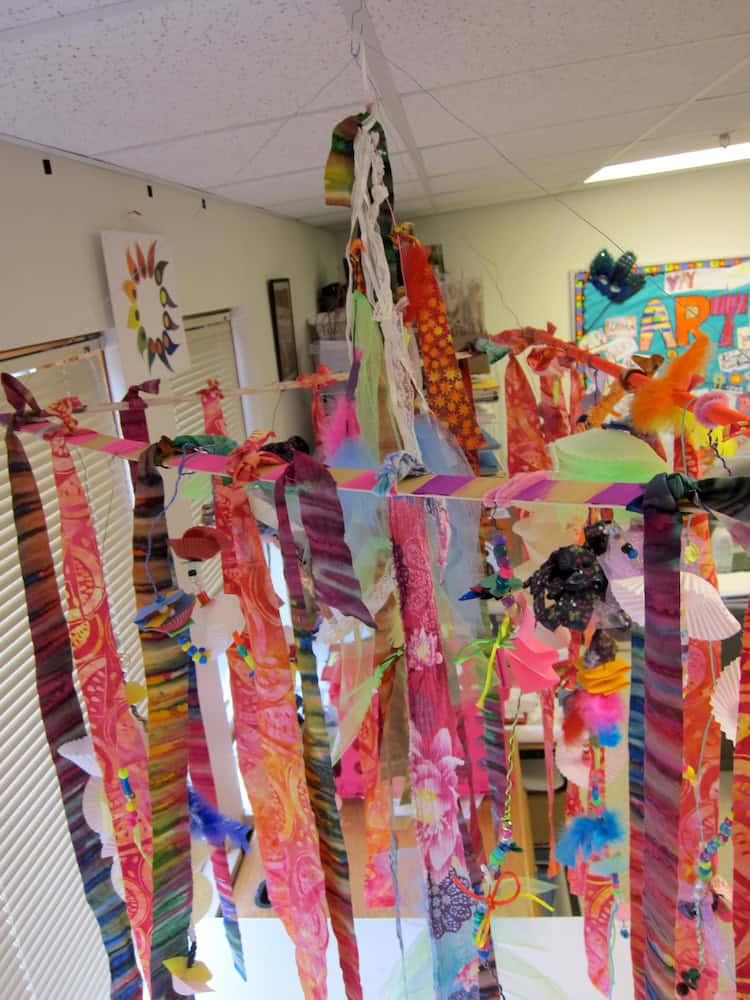 In addition to the mobile strands, colorful fabric strips were cut and tied to the frame.